Traditional THz Atelier Table Football Championship was held just before Christmas. Ten participants registered to this event to prove themself as skillful players.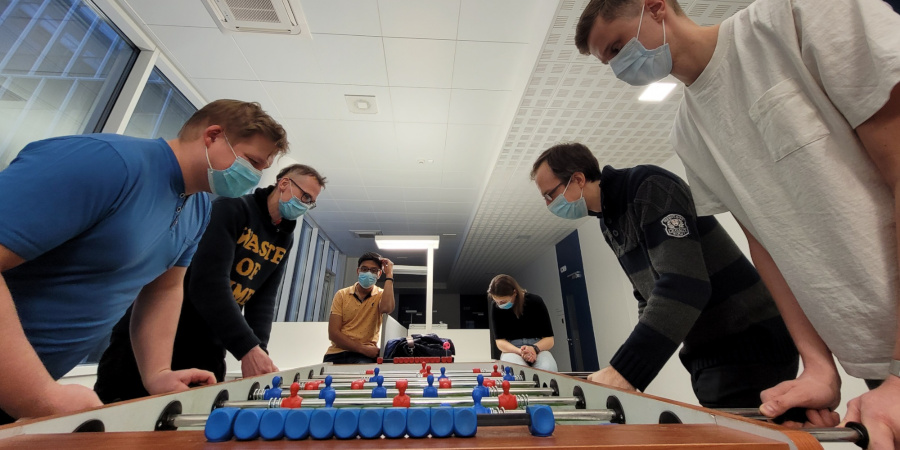 Five teams were competing for the very nice looking newly established prize. The prize is introduced this year and now will pass every year to new champions.
The teams were created randomly from the list of registered players using sophisticated algorithm just before the start of the championship. It was done to avoid illegal preliminary agreements among players despite some fierce protests.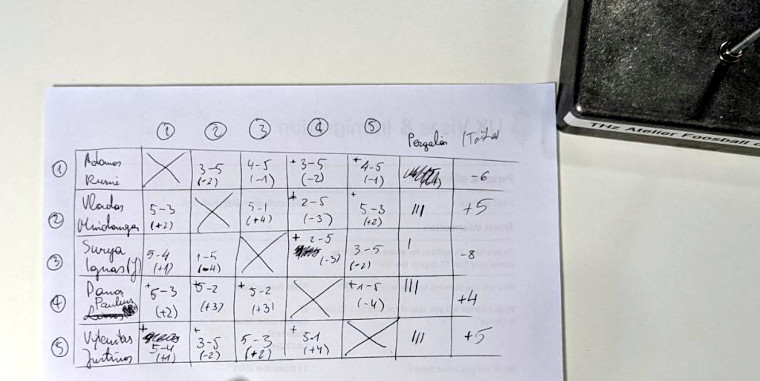 After set of games the winners were announced and the prize was awarded to Dr. Mindaugas Karaliūnas and Vladislovas Čižas team. Congratulations to the new champions!
By the way, due to COVID-19 pandemic last year table football championship was postponed until this year. Looking forward to meet at the same table next year.